The Riders have lost two of their most devoted fans.
Gary (Old Buckaroo) Lundblad on Nov. 11, 2010 and
Melody Gaye a month earlier on Oct. 11, 2010
Words cannot express how much they will be missed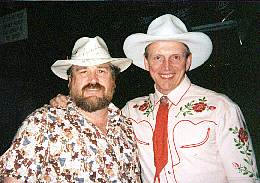 Gary (Old Buckaroo) Lundblad and Ranger Doug -
1999 in
Helotes, Texas
the link is to a show review and pictures of Gary with all the Riders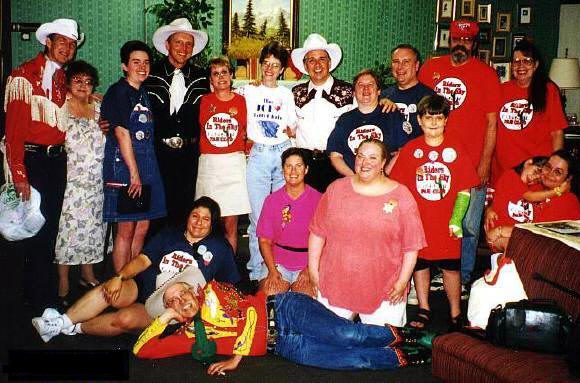 Melody Gaye Sharpe at our Beercreek Cyberpal Gathering
standing with Woody Paul.
Melody Gaye devoted much of her life not only to
following the Riders, but also supporting them through
her work with their fan club during their early years.
---
Riders In The Sky Cyberpals have followed the Riders as a group for over 13 years. Most activity now occurs on
their
Facebook page
, but the many photos we've taken over the years are still here. :)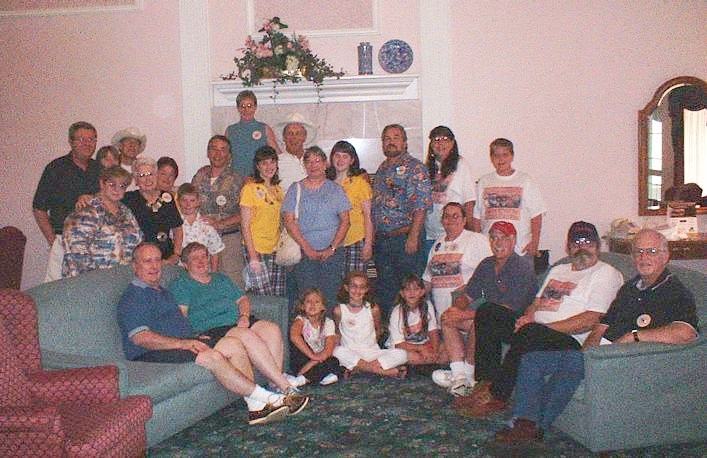 Cyberpal Gathering in Branson, Missouri - 2002