"Riders in the SKY" at the 1995 Ohio (and Minnesota) State Fair

After 35 shows in 7 states, "Riders in the Sky" still have not lost their appeal for us. We try to see them whenever we can, whether on TV or in person.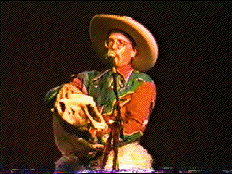 (Ohio) Two Jaws, in the capable hands of Too Slim, is one horse that will never grow old,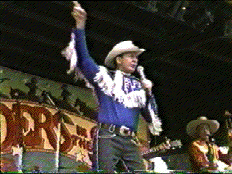 (Minnesota) And Woody Paul Cyrus is always a delight.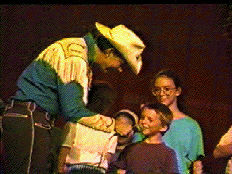 (Ohio) At most shows, all the youngsters get to get up on stage and sing with the Riders,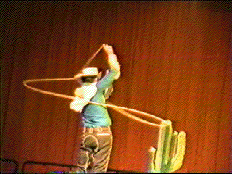 (Ohio) Woody Paul's rope trick both amaze and amuse the audience,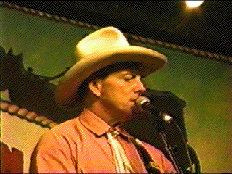 (Minnesota)and Rangers Dougs yodeling is a treat for any western fan.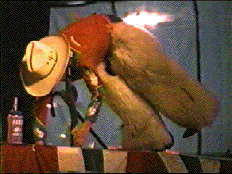 (Ohio) Two Slims' "Varmit Dancing" has every Critter in the house jumping,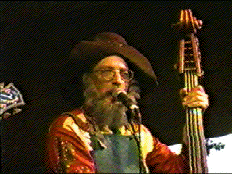 (Minnesota) and Sidemeat even appears at some shows.
(Ohio) If I had to pick a favorite part of the show, it would be when the kids are up on stage. Even kids in there "second childhood" have sometimes been invited up, and I've been on stage twice when the kids with me with were too shy to go up alone.

If you REALLY LIKE "RIDERS" and would like to see alot more pictures, HERE THEY ARE. ! ! !

But be patient, because it will take a few minutes to load!